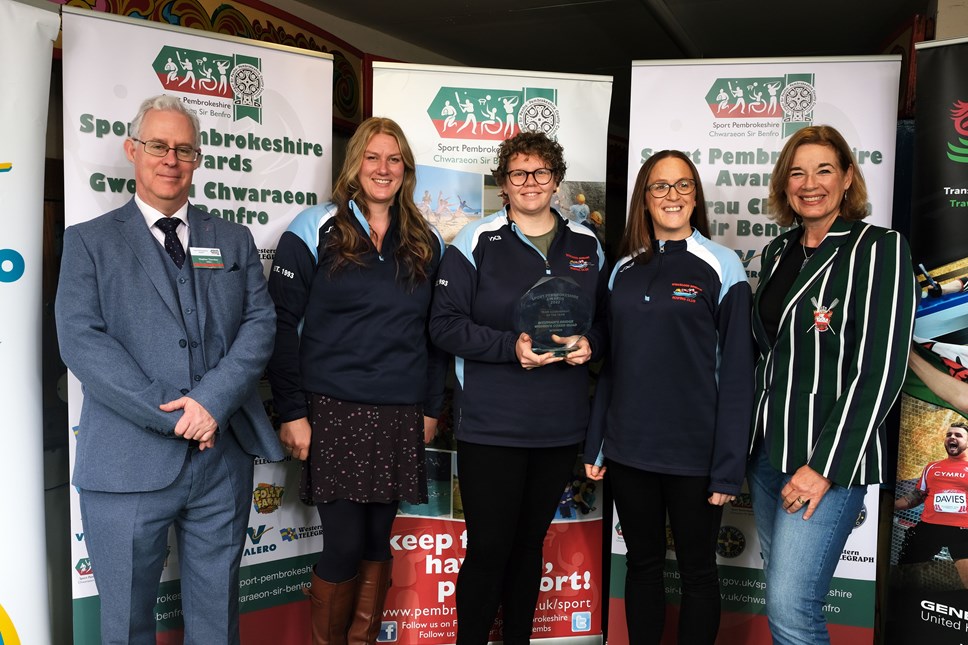 Nominations open for the Sport Pembrokeshire Awards 2023
Pembrokeshire's annual celebration of sport will be held once again this autumn in the prestigious Sport Pembrokeshire Awards 2023.
Nominations for the 13 award categories open today (Wednesday 13th September) and close on Sunday 15th October.
The categories recognise the sporting achievements of individuals and teams and the dedication of volunteers and coaches in community sport.
And for the first time, nominations will also be invited for the Lifetime Achievement special award.
"We're delighted to announce that for the first time, we're asking members of the public to submit a nomination for this distinguished award," said Cllr Rhys Sinnett, Cabinet Member for Residents' Services.
Previous winners include Roland Phillips (rugby), Alice Watts (netball), Jacob Thomas (boccia) and Paula Craig (athletics).
Cllr Sinnett added that the Sport Pembrokeshire judging panel were looking forward to receiving lots of nominations across the 13 categories.
"The awards are a great opportunity to celebrate sporting success, and show your appreciation for all the hard-working people in grass-roots sport," he said. "Please do get your nominations in as soon as possible."
"I would also like to thank our sponsors once again this year – Valero, Pure West Radio, Folly Farm and the Western Telegraph. Without their support, this event would not be able to take place."
The gala awards ceremony will take place at Folly Farm on Friday, 24th November 2023.
The award categories are as follows:
Coach of the Year
Female Sporting Achievement
Male Sporting Achievement
Boys (U16) Sporting Achievement
Girls (U16) Sporting Achievement
Disability Sport Award
Junior (U16) Disability Sport Award
Unsung Hero
Club Organiser of the Year
Team Achievement of the Year
Junior (U16) Team Achievement of the Year
Young Volunteer of the Year
Club of the Year
Lifetime Achievement
An additional award announced on the night is the Schools Award, which recognises a local school which works extra hard to make sport and physical activity fun, inclusive, and innovative – and forges strong bonds with the local community.
Caption
Pictured are last year's winners of the Sport Pembrokeshire Team Achievement category – the Wisemans Bridge Women's Coxed Quad – with Stephen Thornton of Valero.