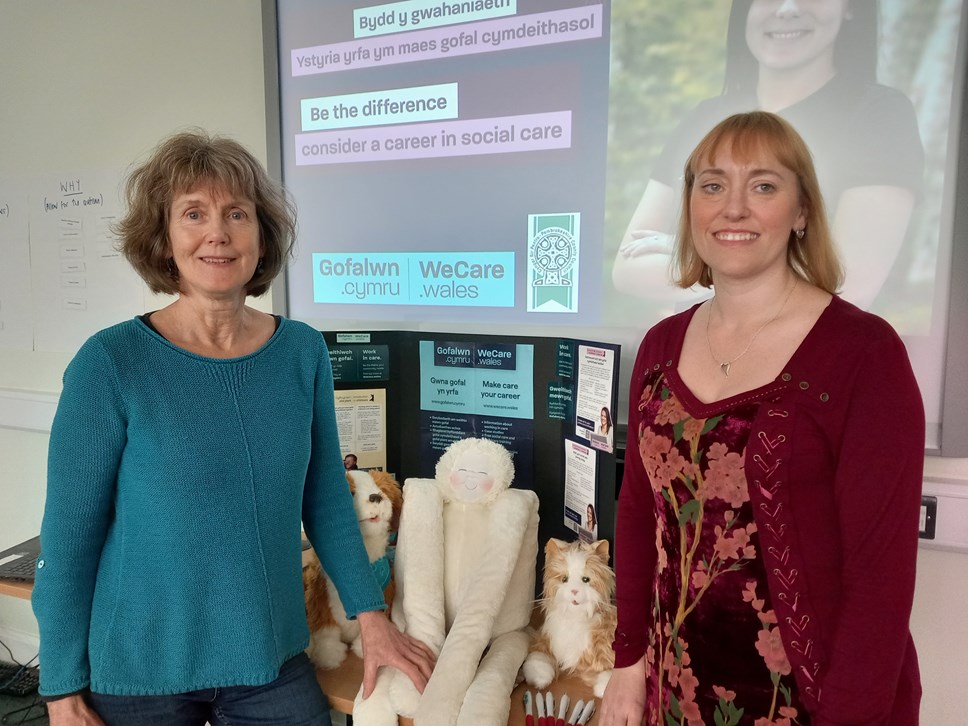 Pembrokeshire partnership shortlisted for Careers Wales award
A partnership highlighting careers in social care with secondary schools has been shortlisted for a national award.
Pembrokeshire's Social Care Wales Workforce Development Programme (SCWWDP) work with WeCare Wales has been recognised by the Careers Wales Valued Partner Awards in the Best Ongoing Relationship with a School category.
Leanne McFarland of WeCare Wales and Diana O'Sullivan of Pembrokeshire County Council have been shortlisted thanks to their work providing careers support to pupils in local schools, including a summer school for Health and Social Care students at Haverfordwest High School in 2022 and 2023.
The summer school provided interactive sessions and helped bring to life elements of the curriculum, including a visit from the Virtual Dementia Bus which enabled the pupils to feel what it's like to live with dementia.
They also had the opportunity to meet and learn from Social Services staff who provided talks and training activities and WeCare Wales delivered an Introduction to Social Care Course for young people, designed to get young people interested in a career in social care.
The team also visited other Pembrokeshire secondary schools to provide careers information and curriculum support throughout the year, with around 420 pupils reached during 2023.
These highly anticipated awards are a chance for Careers Wales to recognise employers who have worked with them to deliver impactful and engaging careers experiences to pupils in Wales over the last 12 months.
Through working closely with schools, these organisations support young people to make links between what they learn in school and the world of work and understand the opportunities open to them.
Cabinet member for Social Care and Safeguarding Cllr Tessa Hodgson said: "This partnership work provides our young people with work-related knowledge to help inspire and motive them as they plan for their futures.
"Congratulations to both Leanne and Diana for the recognition of their valuable work."