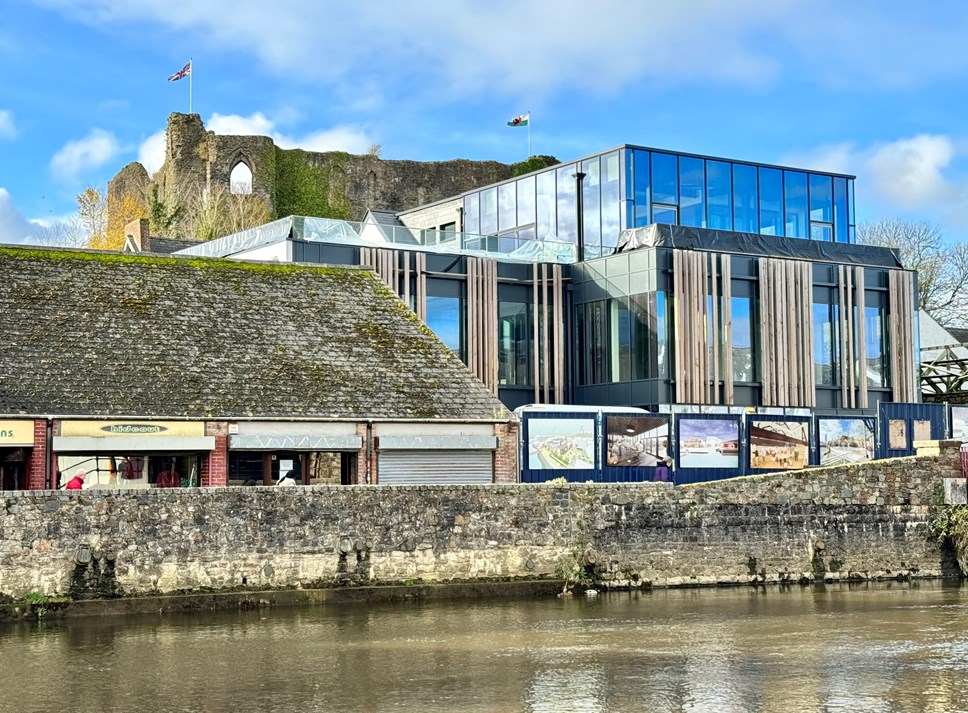 Western Quayside: Time running out for further businesses to register interest
Time is running out for any further businesses to register their interest in being part of the initial release of space at the stunning Western Quayside development in Haverfordwest.
There has already been significant interest in the three-storey, riverside building which is due to open in summer 2024 and is a key part of Pembrokeshire County Council's regeneration of the County Town.
Cllr Paul Miller, Deputy Leader of the Council and Cabinet Member for Place, the Region and Climate Change, said: "We are extremely pleased with the number and calibre of businesses that have already been in touch about Western Quayside.
"It is great that so many businesses share our vision and see the potential for this prime site in the town centre.
"We are rapidly approaching the point that final decisions on tenants need to be made.
"Therefore any businesses who are interested in taking some space at Western Quayside but have not yet contacted us will need to do so by Thursday November 30th.
"Western Quayside, taken together with the other investments in the town will have a significant positive effect on the vibrancy and footfall of the town in the future."
For information on Western Quayside and to register an interest see the EJ Hales website (opens in new window).