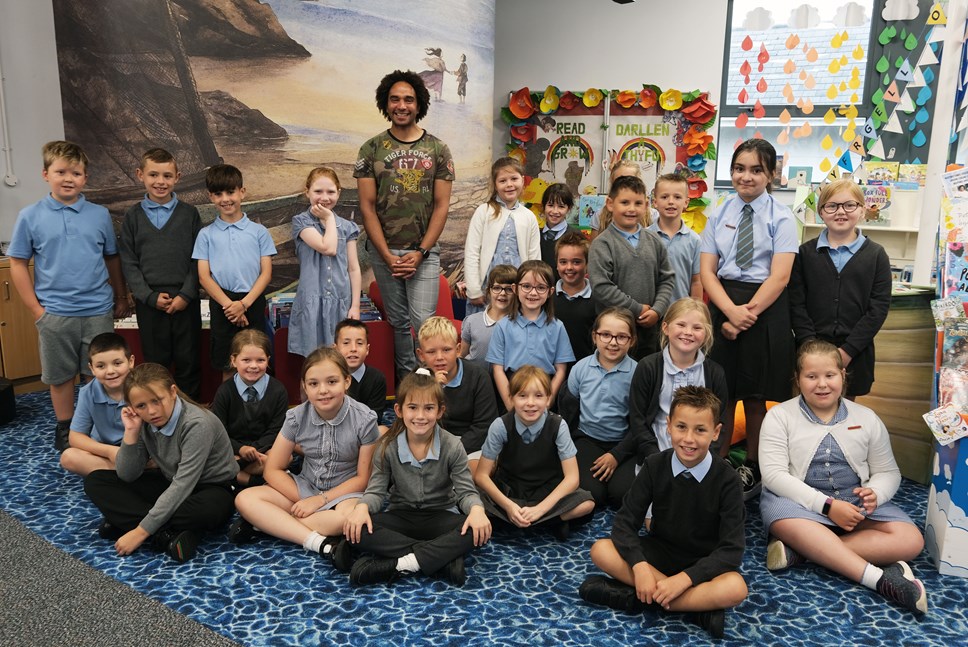 Children's Laureate visits Pembrokeshire on UK libraries tour
Youngsters from St Francis School in Milford Haven were captivated by Waterstones Children's Laureate Joseph Coelho on Monday morning.
Joseph has been on a whirlwind tour of libraries in every county in the UK – 200 libraries in total - and stopped off at Milford Haven Library to read to delighted St Francis School pupils.
Joseph is championing local libraries and the vital role they play within the community and inspiring a love of reading in young people.
The youngsters listened intently as Joseph read and spoke with them about his love of libraries and books.
He said: "Libraries made me a writer and make communities thrive. They have been a vital part of my life.
"I'm immensely grateful to libraries and the services they provide, so I want to use my platform to champion these essential launchpads of learning. I want to hug every library, these miraculous institutions where new horizons line the shelves, where minds go to grow."
Tracy Collins, Site Coordinator at Milford Haven Library & Information Centre, said: "It was great to welcome Joseph to Milford Haven Library as part of his cross-country journey to join a library in every local authority in the UK.
"Thank you to the children from Dosbarth Skomer in Ysgol Sant Ffransis who joined us. We hope you were inspired to write your own stories and poems."
The 'Library Marathon' will culminate in a special, public event at the British Library on 7th October to mark National Libraries Week 2023.