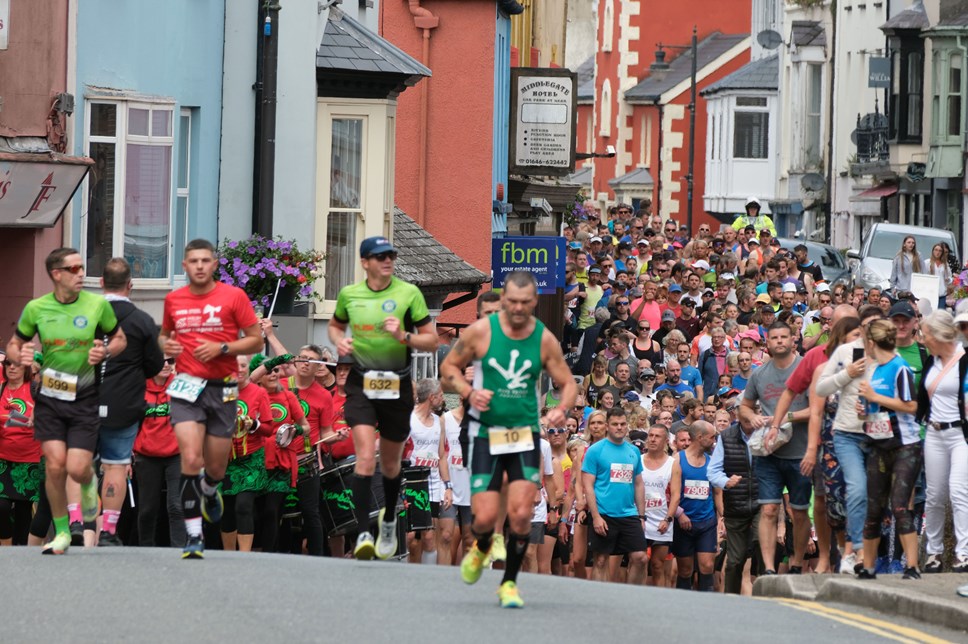 Plan ahead for Long Course Weekend
Pembrokeshire residents and visitors are reminded of road closures in the south of the County this weekend as part of the Long Course Weekend event.
The event runs Friday 30th June to Sunday 2nd July and those planning to travel are urged to plan accordingly.
Road closures are in place for the Wales Sportive cycle event (Saturday 1st July) and the Wales Marathon (Sunday 2nd July).
The Croft in Tenby will be closed on Friday between 4.30pm and 6.30pm for the Wales Swim although access will be maintained for residents who live on The Croft.
For the Wales Sportive, there will be several road closures from early morning across the south of the county.
The event starts and finishes at the Salterns Car Park, Tenby.
Please check the full details on the Long Course Weekend website where you can also check the closure status for specific areas.
On Sunday 2nd July, further closures are in place for the Wales Marathon event and members of the public are again advised to check the exact details on the website.
The Wales Marathon starts at 10am at the Salterns Car Park.
The Wales Half Marathon starts in Pembroke at 12 midday.
The A477 and A40 roads are NOT affected and will provide east to west access throughout both Saturday and Sunday.
Details of road closures will also be published on one.network.
Crossing points are provided and further detailed information is available on the Long Course Weekend website.
Parking for the event is available at Greenhill School from 4pm on Friday (card payment only).
More details on parking: https://www.lcwwales.com/area/parking/